El titulo ya lo dice prácticamente todo LOL, será por nico nico douga (también podrá verse por teléfono móvil), pero .. hay que pagar para verlo. Toca comprar nico nico puntos (te venden mínimo 500) para canjearlos por el permiso para ver el show. hay 2 formas de pagar si eres fan internacional: registrando una tarjeta de crédito directamente y verificándola o usando web money.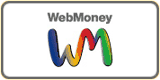 No es difícil pagar por web money y es muy seguro, pero es un proceso algo largo, por lo que para evitar explicarlo por esta entrada, si alguien requiere ayuda para pagar, puede contactar con el Fanclub por mail. como hay muchos extranjeros que nos leen, también ayudaremos a las personas que hablan inglés.
It is not difficult to pay for web money and is very safe, but is a process bit long, so to avoid explain all the process in this entry, if someone needs help to paying, please contact us by mail. as there are many foreigners who read us, we can help people who speak English.
Estos son los datos del show:
Dia:
11 de abril 2012 (fecha Colombia)
Hora:
5:27 am (hora Colombia)
Shared: Mucc Colombia